Home
Published: October 3, 2017
Updated: July 12, 2019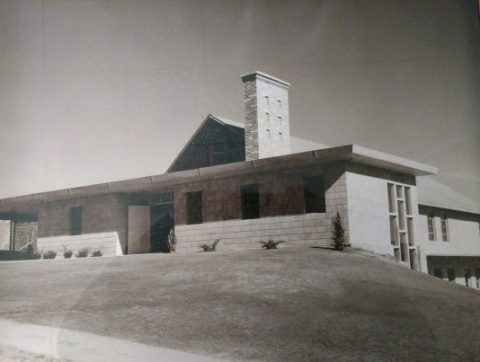 Welcome to the Endicott Seventh Day Adventist Church in Endicott, Wash. We are a Christian community and would love to have you join our family. To learn more about what we believe you can visit our 'About Us' page, or simply talk to any of our members (remember, we're a small TOWN where most everybody knows everybody). Please join us for Bible study, worship, and prayer. Potluck (fellowship dinner) is every week! Individual Bible study can be arranged also.
We are currently and actively praying for at least 10 new families to join our small church. Already, we are seeing God's mighty hand at work. Praise His name!
We also have been doing some much needed maintenance: new front windows, all new doors, new furnace system, added audio/visual department with all new equipment including a new full functioning sound booth & video screen, repaired pellet stove, new drain gutters, repaired roof leak, new sign for the front of the church (in brick enclosure), installed new carpet for the foyer, and working on inside & outside painting, installing an outside garden shed for our new (to us) rider mower donated by a church member. As you can tell, WE'VE BEEN VERY BUSY IN THIS PAST YEAR! There are more items too, but these are the highlights.
New in 2019!
As of November of 2018 we have added a 50" TV to our visual department, eliminating the use of an overhead projector and screen,  as well improved speakers up front. We are continuing to improve lighting inside and out, cosmetics inside and out, as well newly refurbished baptismal tank (we've already experienced 2 new baptisms), plans to install new overhead air circulation in the sanctuary. We are a small congregation, but are welcoming anyone to come join us. We will be welcoming new members in the near future as they become baptized into our fellowship. We are excited!
Our website seems to be doing quite well. Any suggestions for improvement are welcome.
Webmaster, Gerry Driver, invites anyone with suggestions for improvements to contact him at (360-624-1574).
Feel free to use our 'Online Giving' page. Simply click on the 'Online Giving' link at the top of this page and follow the instructions. It's easy to sign up to conveniently submit your tithe and give to the offering of your choice, especially when it's hard to be at church physically.
Also, feel free to check out our Food Pantry for local needs in the surrounding Endicott area. It has tremendously affected our small areas. Thanksgiving, Christmas and some other holidays are even more of a benefit to those with special needs for those times of the year. We're here to help! It's not only valuable for our individuals in need, it also will serve as an emergency facility in case of disaster relief. We have recently in July held a "Food Coalition" meeting downstairs in our church and several new improvements will be implemented soon. Dave has done a FANTASTIC job of setting everything up at the center and even provides local deliveries to shut-in's. Thank you Dave and team!
Pastor: Kevin McGill
Endicott Seventh Day Adventist Church
Webmaster: Gerry Driver (360-624-1574) (gerryd1946@juno.com)
Join Us Every Saturday (Bible Sabbath)
Service times:
Sabbath School: 10:15 a.m.
Worship Service: 11:30 a.m.