Endicott Seventh-day Adventist Church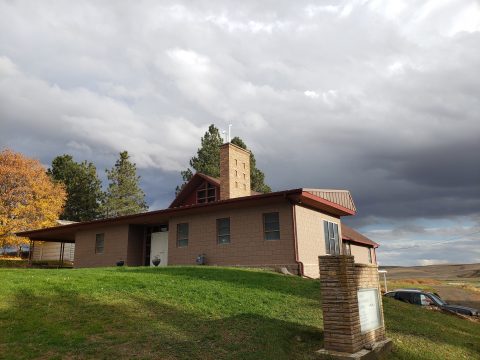 In light of all the COVID-19 events that are happening, our churches are still practicing 'social distancing', and masks are available if you forget your own.
Welcome to 2021 at the Endicott Seventh Day Adventist Church in Endicott, Washington. We are a Christian church of believers who believe that Jesus is the Messiah foretold of in the Old Testament of scripture and that His soon coming is eminent and we share practical ways to be prepared for that event and we would love to have you visit, and join our family. To learn more about what we believe you can visit our 'About Us' page. Please join us for Bible study time, worship, and prayer. Potluck (fellowship dinner) is on hold because of the COVID pandemic Individual Bible study can be arranged also. 
Also currently, we are still actively praying for at least 10 new families to join our small church. Already, we are seeing God's mighty hand at work. New members have joined and a few more are in the process of joining us. Prayer is more powerful than any of us fully realize. Praise His name!
New in 2021!
A note about our new Pastor:
We have a new pastor!  His name is Eric Miguel and his wife's name is Michelle. They just moved here in early September 2021. Join us in welcoming them to this community!