Home
Published: October 3, 2017
Updated: April 25, 2020
                                       Go to 'Events' to check out calendar scheduling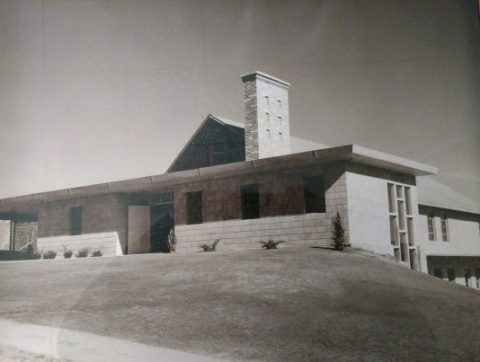 In light of all the COVID-19 events that are happening, our churches are all practicing 'social distancing'. We are presently enjoying our Sabbath School interaction via Zoom at 8:50 a.m. at https://us02web.zoom.us/j/85102345883 and Pastor Kevin's sermon at 11:00 a.m. at https://www.youtube.com/feed/subscriptions . Later, John Bradshaw has been presenting at
https://www.hopeawakens.com/ .
Welcome to 2020 at the Endicott Seventh Day Adventist Church in Endicott, Washington. (See map at bottom of page for directions to church) We are a Christian church of believers who believe that Jesus is the Messiah foretold of in the Old Testament of scripture and that His soon coming is eminent and we would love to have you visit, and join our family. To learn more about what we believe you can visit our 'About Us' page, or simply talk to any of our members. Please join us for Bible study, worship, and prayer. Potluck (fellowship dinner) is enjoyed most weeks! Individual Bible study can be arranged also. Currently we studying in our quarterly the book of Daniel.
Also currently, we are still actively praying for at least 10 new families to join our small church. Already, we are seeing God's mighty hand at work. Prayer is more powerful than any of us fully realize. Praise His name!
New in 2020!
A note about Pastor Kevin :
Be sure to check out Pastor Kevin's articles in the Gleaner:    https://gleanernow.com/news/2020/02/benefit-doubt-part-i This months (March) article is titled, "Benefit of the Doubt, Part I". His heartfelt messages reflect the correctness of presenting the Gospel in a truly Biblical perspective, as Jesus Himself would. Though we can, and should be careful to research scripture and Spirit of Prophecy in a thorough manner, ('a theoretical knowledge' as Pastor Kevin appropriately terms it) the WAY in which it is presented can give a slant to the message, either positively or negatively. The Holy Spirit is always our best guide! Pastor Kevin delivers his own personal experience from early in his ministry. His perspective on "The Truth" should cause all of us to be careful of the 'words' we choose when in times of 'sharing'. Gerry
A recap of the past couple of years gives us a healthy perspective of how our small church is making headway.
As of November of 2018 we have added a 50" TV to our added A/V department, eliminating the use of an overhead projector and screen,  as well as improved speakers up front. They are all working great. We are continuing to improve lighting inside and out, cosmetics inside and out, as well as our newly refurbished baptismal tank (we've already experienced 2 new baptisms), plans to install new overhead lighting and air circulation in the sanctuary. Everything is paid for as we make improvements, keeping our small budget functioning effectively.
We are continuing needed maintenance: repair to antiquated windows in the sanctuary, working on inside and outside painting. Installing an outside garden shed for our new (to us) rider mower donated by a church member was put on hold last year due to finances and changing weather conditions. The front of the church is improving as we are cleaning up the yard display. It is still a work in progress, but already looks better. As you can tell, WE'VE BEEN VERY BUSY THESE LAST COUPLE OF YEARS! There are more items too, but these are the highlights.
Also, feel free to check out our Food Pantry for local needs in the surrounding Endicott area. It has tremendously affected our small areas. Thanksgiving, Christmas and some other holidays are even more of a benefit to those with special needs for those times of the year. We're here to help! It's not only valuable for our individuals in need, it also will serve as an emergency facility in case of disaster relief. We are experiencing several new improvements including new display racks, re-organized 'shopping' features and added carts make the 'shopping' experience flow more smoothly, and less stressful for those in need within our community. Dave Gilman has done a FANTASTIC job of setting everything up at the center and we can also provide local deliveries to shut-in's. Thank you Dave and team! The location is at the lower parking lot of the church here in Endicott.
2020 holds news challenges! I know that every year holds its own set of specific and general challenges, BUT, we are one year closer to the coming of our Lord! Prophecies are being fulfilled and our earth is increasingly growing decade and fragile. We MUST keep our eyes and heart focused on our relationship with Jesus, and His instructions found in scripture. His offer to us is FREE (John 3:16) to whomever CHOOSES to accept His gift. Our time here is temporary, a surrendered heart helps us to be prepared for the unseen events before us. Hang on! Jesus is coming!!!
Our website seems to be doing quite well. Any suggestions for improvement are welcome.
Webmaster, Gerry Driver, invites anyone with suggestions for improvements to contact him at (360-624-1574 or gerryd1946@juno,com).
Feel free to use our 'Online Giving' page. Simply click on the 'Online Giving' link; click on the "Menu" tab at the top of this page and follow the instructions. It's easy to sign up to conveniently submit your tithe and give to the offering of your choice, especially when it's hard to be at church physically. Or, you can continue giving by using the provided 'tithe envelope' in the sanctuary. Malachi 3:10 encourages our giving hearts!
 
Pastor: Kevin McGill
Endicott Seventh Day Adventist Church
Webmaster: Gerry Driver (360-624-1574) (gerryd1946@juno.com)
Join Us Every Saturday (Bible Sabbath: Exodus 20:8)
Service times:
Sabbath School: 10:00 a.m.
Worship Service: 11:30 a.m.